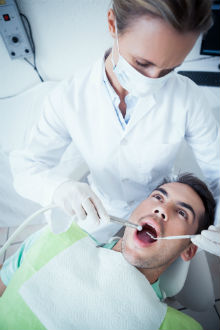 Regular dental visits are a great way to keep teeth healthy and deal with minor complications, but more serious oral issues may require advanced dental treatment. Oral maxillofacial surgery is a broad term that covers a variety of such procedures for your teeth, jaw and face.
Whether Dr. Canter needs to perform a tooth extraction, correct your bite or help prevent pain in your jawbone, oral surgery procedures may be the answer. Specialists in oral and maxillofacial surgery can even aid accident victims with reconstruction and treat many types of oral cancer. With proper care, even advanced dental conditions can be effectively treated or relieved with one of a variety of oral surgery procedures.
Is Oral and Maxillofacial Surgery in Your Future?
You might be wondering how you know if oral and maxillofacial surgery is right for you. She may then recommend oral and maxillofacial surgery as a preventive treatment measure. 
Your teeth, gums and jaw need to be carefully examined to determine if oral maxillofacial surgery is right for you, and if so, which type of treatment will best meet your needs.
Being open about your symptoms, preferences and concerns will help you and Dr. Canter or an oral surgeon determine the appropriate procedure.