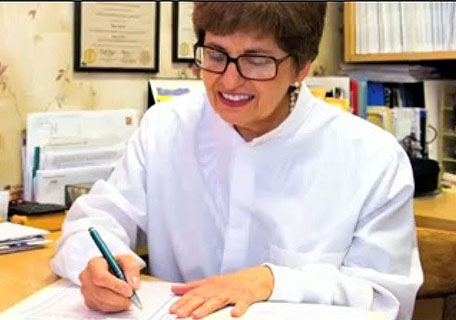 Dr. Diana M. Canter is ready to serve all of your dental needs.
Dr Diana M. Canter is a graduate of the University of Southern, California, where she taught for 16 years as an Associate Clinical Professor of  Prostodontics and Operatory. Dr. Canter received the USC Distinguished Part-Time Faculty Award for her teaching skills and dedication to students.
Dr. Canter is a member of the California Dental Association of Orange County and the American Dental Association.  Also she is a member of OKU, an honorary dental society. In the year 2000 and 2006, Dr Canter was honored by being selected by the America's Registry of Dentists as one of the top dentist in her Profession in the United States.
From 2007 the inaugural year to the present, Dr Canter was selected by her peers to be included in the list of Top Dentist in Orange County published each year in Orange Coast's Magazine. She was also included in the Global Directory of Who's Who. Dr. Canter is a Regional Insurance Consultant and has served since 1996.
Our dental staff are licensed professionals with high standards. Before any procedure, we believe that it is important for the patient to understand the needed treatment. Our staff will answer any questions that you may have.



For your health and safety, our office complies with current regulations for sterilization and spore checks. Our staff is trained on CPR. Call our office to schedule your appoinment at: (714) 535-0472.